In Preisler v. Kuettel's Septic Service, LLC, et al., 2014 WL 114325 (Wisc.App., Jan. 14, 2014), the intermediate level of appellate court in Wisconsin recently held that "septage" – a combination of water, urine, feces, and chemicals that is used as a fertilizer – was "unambiguously a pollutant."  The case involved the scope of comprehensive general liability ("CGL") coverage, but the CGL policy exclusions at issue were virtually identical to pollution exclusions commonly found in first-party contracts of insurance.  The decision is important to property carriers as a result, and it also rejects a number of arguments that first-party insureds frequently make in an effort to limit or avoid the application of such language.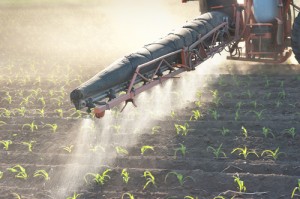 The Preislers owned a dairy farm with cattle, and they used a well to stock a pool on the property.  For several years, they had defendant Kuettel's Septic spray several thousand gallons of septage on their farmland.  Kuettel's Septic was in the business of removing, hauling, storing and disposing of the substance, which comes from septic tanks, grease traps, floor pits, and car washes.  It is disposed of by either taking it to a treatment facility or by spreading it on farmland as a fertilizer.  It contains high levels of nitrogen.
In 2008, a large algae bloom appeared in the Preislers' pool and their cattle began to die.  Tests subsequently showed that the septage had caused an elevated nitrate level in the well water.  The Preislers drilled a new well and then brought suit against Kuettel's Septic and its CGL carriers, alleging private nuisance, trespass and strict liability and tort.  The insurers asserted that pollution exclusions in their policies barred coverage, and both the Circuit Court and the Wisconsin Court of Appeals agreed.
The contracts of insurance all excluded damage caused by the actual, alleged or threatened discharge, dispersal, seepage, migration, release or escape of pollutants.  In addition, they all defined the term "pollutant" to mean any solid, liquid, gaseous, or thermal irritant or contaminant including smoke, vapor, soot, fumes, acids, alkalines, chemicals and waste.  The appellate court had no difficulty in concluding that septage was "a contaminant, an irritant, and a waste substance" and, therefore, fell within the ambit of the exclusionary language.
The decision also carefully considered and then rejected a  number of arguments that both the Preislers and Kuettel's Septic made to the contrary.
First, the claimants and the policyholder invoked the fact that septage had "beneficial uses, including as a fertilizer."  As the decision explained, however:
it is a rare substance indeed that is always a pollutant; the most noxious of materials have their appropriate and non-polluting uses.  …  [A] substance with a beneficial use can nonetheless be classified as a pollutant.
(emphasis in original).  Second, they noted that the Preislers "consented and intended to have septage sprayed on their land," and it was argued that a pollutant "can only be something an owner did not want on his or her property."  Once again, however, the court was unimpressed.  In the words of the opinion, "[t]his argument finds no support in the policies' definitions of 'pollutant,' which do not speak in terms of intent."
Third, the Preislers and the policyholder contended that the lower court had "interpreted the policies contrary to Kuettel Septic's reasonable expectations."  The Court of Appeals found this to be unavailing as well because it deemed that both parties had to be aware that the use of septage as fertilizer was necessarily fraught with danger.
Certainly reasonable insured involved in the hauling and disposing of septage should be presumed to know the dangers of the substances they carry.  These activities are highly regulated, require careful planning, and carry the potential for significant liability. …  A reasonable insured would not view spreading or injecting septage on farmland as an ordinary, wholly unremarkable event.
Fourth, the court rejected the argument that the efficient proximate cause of the damage was nitrogen in the septage rather than the septage itself.  As the decision explained, "but for the septage, the Preislers' well water would not have been contaminated."  As a result, the presence of nitrogen "is traceable back to a substance that we have concluded is unambiguously a pollutant."
Fifth and finally, the Court of Appeals turned a deaf ear when plaintiffs and Kuettel's Septic cited "volumes of foreign authority in an effort to convince us that the pollution exclusion is ambiguous under the circumstances."  In the words of the opinion, "the pollution exclusion is not rendered ambiguous merely because the parties disagree about its meaning, or because they can point to conflicting interpretations of the clause by different courts. …  If the existence of differing court interpretations invariably meant ambiguity, then only the first interpretation by a court would count."