From 2019 to 2022, the Florida Legislature enacted four separate property insurance reforms that sought to rein in abusive property insurance litigation fueled by one-way attorney's fee shifting and an army of professional plaintiffs filing lawsuits pursuant to assignments of benefits. In its latest reform, the Legislature has shifted its focus to the broader insurance market and to tort reform. For many years now, Florida has significantly led the nation in tort costs per household. This metric has been driven by a high octane litigation environment, ever growing personal injury verdicts, and a gradually sharpened focus on setting up insurers for bad faith claims.
On March 24, 2023, Governor DeSantis signed into law H.B. 837, which eliminates attorney's fee shifting in insurance litigation in all instances except certain declaratory actions following a total coverage denial, and establishes certain bad faith safe harbors to reduce bad faith setups. Notably, the new law imposes a duty of good faith on policyholders. In this article, we will discuss the legislative changes affecting insurance coverage and bad-faith litigation.
90 Day Safe Harbor Period for Insurers to Investigate Liability Claims
Nearly twenty years ago, a dissenting Florida Supreme Court Justice recognized that there are strategies "to create bad faith claims against insurers when, after an objective, advised view of the insurer's claims handling, bad faith did not occur. This is a strategy which consists of setting artificial deadlines for claims payments and the withdrawal of settlement offers when the artificial deadline is not met."[1]
The Legislature has now amended Section 624.155 to add a 90 day safe harbor investigation period for liability insurers:
(4)(a) An action for bad faith involving a liability insurance claim, including any such action brought under the common law, shall not lie if the insurer tenders the lesser of the policy limits or the amount demanded by the claimant within 90 days after receiving actual notice of a claim which is accompanied by sufficient evidence to support the amount of the claim.
The new Section 624.155(4)(a) gives insurers some protection against unreasonably short artificial deadlines, but also puts a 90 day limit on the safe harbor period, which begins "after receiving actual notice of a claim which is accompanied by sufficient evidence to support the amount of the claim." While parties might disagree as to what evidence is sufficient, the requirement for evidence further weakens the bad faith setup, which is usually done at a time when information is still being gathered.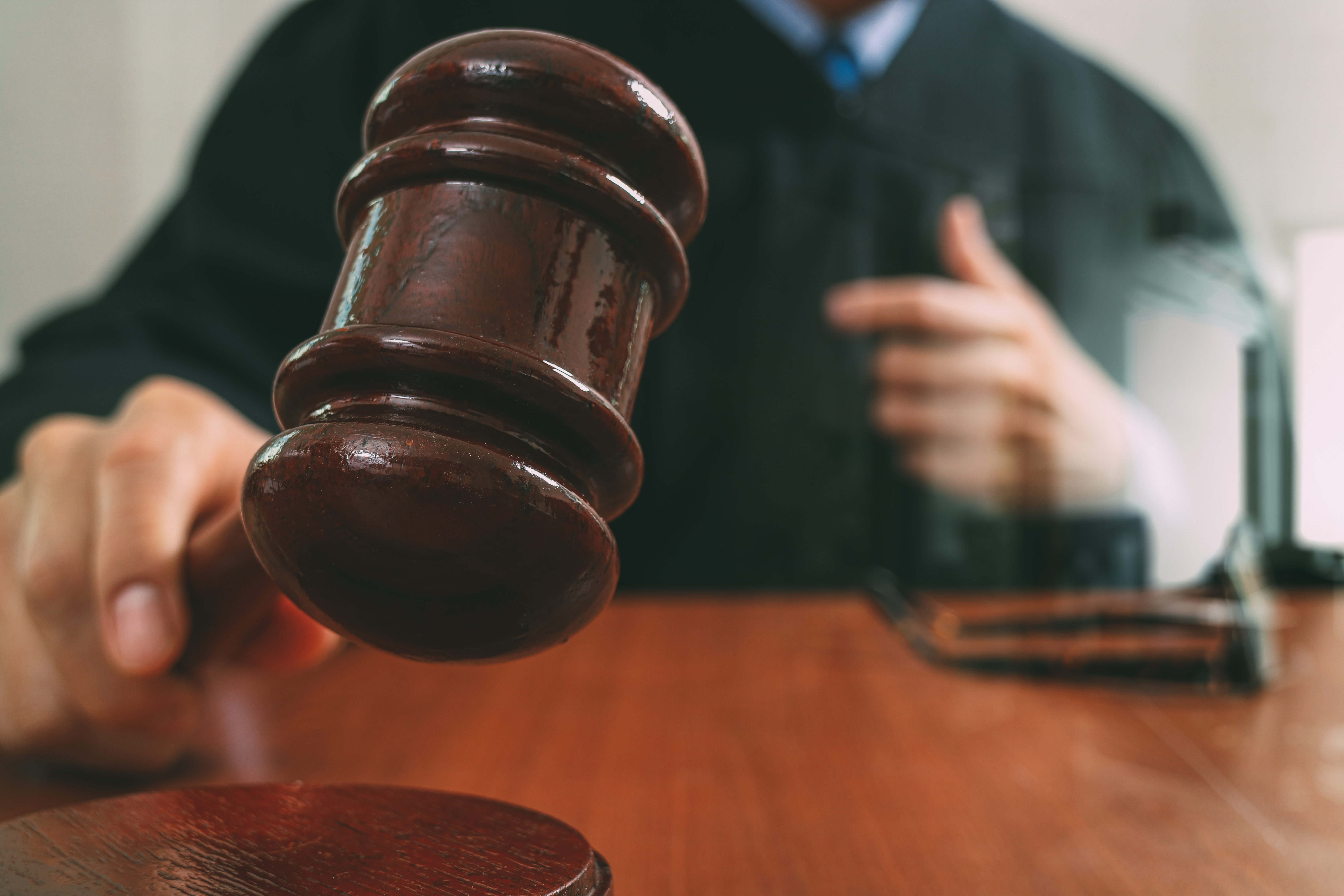 Bad Faith Standards
The Legislature codified certain standards relating to bad faith. Several years ago, the Florida Supreme Court decided Harvey v. Geico and, despite acknowledging that "negligence is not the standard," determined that "negligence is relevant to the question of good faith." The decision was widely criticized for lowering long-established standards for proving bad faith—from bad faith to negligence. To eliminate any confusion, the Legislature has now codified in Section 624.155(5)(a) that "negligence alone is insufficient to constitute bad faith."
The Legislature has also imposed a good faith standard on policyholders and claimants. Another common bad faith setup tactic is for policyholders or claimants to make investigating claims as difficult as possible for insurers. It seems counterintuitive—a claimant should want to make it easy for an insurer to decide it should pay money—but some have found it more profitable to create situations where they can then claim to have been wronged and sue for more money. The new good faith standard for claimants in Section 624.155(5)(b) is as follows:
(b)1. The insured, claimant, and representative of the insured or claimant have a duty to act in good faith in furnishing information regarding the claim, in making demands of the insurer, in setting deadlines, and in attempting to settle the claim. This duty does not create a separate cause of action, but may only be considered pursuant to subparagraph 2.
2. In any action for bad faith against an insurer, the trier of fact may consider whether the insured, claimant, or representative of the insured or claimant did not act in good faith pursuant to this paragraph, in which case the trier of fact may reasonably reduce the amount of damages awarded against the insurer.
Multiple Claimant Bad Faith
One of the most difficult situations for any liability insurer is determining how to approach settlement where multiple claimants have competing claims with damages likely to exceed the available coverage, such as when several people are injured in a car accident. If the insurer is unable to secure a global settlement, it is likely to face a bad faith suit regardless of its diligence and reasonableness.
The newly created Section 624.155(6) gives options for insurers in instances where "two or more third-party claimants have competing claims arising out of a single occurrence, which in total may exceed the available policy limits of one or more of the insured parties who may be liable to the third-party claimants." The insurer will not be liable beyond the policy limit if, within 90 days after receiving notice of the competing claims in excess of the policy limit, the insurer either:
Files an interpleader action in a Florida court for the policy limit.
Upon agreement between the insurer and claimants, makes the policy limit available and submits the matter to binding arbitration. A third-party claimant whose claim is resolved in arbitration must execute and deliver a general release to the insured party whose claim is resolved by the proceeding.
Attorney's Fee Shifting
The Legislature officially repealed Section 627.428, the insurance attorney's fee shifting statute, and its surplus lines counterpart, Section 626.9373. This significant change in Florida law will likely apply only to policies issued or renewed after March 24, 2023.
However, the Legislature also created a new statute, Section 86.121, which permits awards of attorney's fees in "an action brought for declaratory relief in state or federal court to determine insurance coverage after the insurer has made a total coverage denial of a claim." The statute makes clear that "[a] defense offered by an insurer pursuant to a reservation of rights does not constitute a coverage denial of a claim." Therefore, an insurer that defends under a reservation of rights, and then seeks a declaration as to its defense obligations would not be subject to paying attorney's fees.
Under this statute, attorney's fees can be recovered only by a named insured, omnibus insured, or named beneficiary. The right cannot be transferred or assigned. Section 86.121 does not apply to any action arising under a residential or commercial property insurance policy.
Modified Comparative Fault
The Legislature amended Section 767.81, the comparative fault statute, to limit recovery for a party found to be greater than 50% at fault: "In a negligence action to which this section applies, any party found to be greater than 50 percent at fault for his or her own harm may not recover any damages." However, this limitation does not apply to actions for personal injury or wrongful death arising out of medical negligence brought under Florida Statutes Chapter 766.
Effective Dates
H.B. 837 states that it "shall not be construed to impair any right under an insurance contract in effect on or before the effective date of this act. To the extent that this act affects a right under an insurance contract, this act applies to an insurance contract issued or renewed after the effective date of this act." The law also states that "[e]xcept as otherwise expressly provided in this act, this act shall apply to causes of action filed after the effective date of this act."
Based on how courts have treated the prior reforms, the elimination of Sections 627.428 and 626.9373 will likely not apply to claims under policies that had already been issued, and will instead apply to policies issued or renewed after March 24, 2023.
It is less clear how the bad faith changes will apply. The clause making the law apply to causes of action filed after the effective date might sufficiently show an intent by the Legislature to apply the law to insurance claims already in progress, and to potentially even eliminate some accrued bad faith causes of action. We anticipate that there will be litigation as to whether the bad faith statutory changes apply to all bad faith suits going forward, or only to bad faith suits arising under policies issued after the effective date, or only to bad faith suit arising from civil remedy notices filed after the effective date.
Closing Thoughts
After passing several rounds of reforms focused on curbing abusive property insurance litigation, the Legislature is now attempting to broadly discourage lawyer-driven litigation and to curb bad-faith setups. With the Legislature now seguing into broader tort reform, it appears that this round of reforms will be the last significant insurance reform for the foreseeable future.
---
[1] Berges v. Infinity Ins. Co., 896 So. 2d 665, 685 (Fla. 2004) (Wells, J., dissenting).