Employee theft claims are frequently problematic when the only evidence of shortage is a comparison between computer records and a physical inventory conducted after the malefactor has been discharged.  In W.L. Petrey Wholesale Co. v. Great American Ins. Co., 2015 WL 404523, 2015 U.S. Dist. LEXIS 10943 (N.D.Ala., Jan. 30, 2015), an Alabama federal court recently granted summary judgment to the carrier where the contract of insurance barred employee dishonesty claims based solely on "inventory computation" and such a comparison was the policyholder's only evidence of the loss.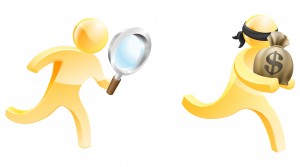 Petrey was a wholesale distributor of goods supplied to convenience stores, one of which was a two ounce "energy shot" drink called "5-Hour Energy."  It hired salespeople for delivery routes, and each of them leased a Petrey storage unit.  The salespeople ordered inventory from Petrey's warehouse, and the insured then delivered the goods to the storage unit for distribution.
Justin Bree was a Petrey salesperson for six years before being terminated, and the insured made claim under its business income and crime prevention policy when a post-termination inventory showed a shortage of 82,510 bottles of 5-Hour Energy valued at $111,415.35.  The policy covered employee dishonesty, defined as "loss of, and loss from the damage to . . .  property resulting directly from dishonest acts committed by an employee, whether identified or not, acting alone or in collusion with other persons[.]"  There was also an exclusion for loss "the proof of which as to its existence or amount is dependent upon . . .  an inventory computation; or . . .  a profit and loss computation," however, and Great American denied because the claim was based solely on a comparison between Petrey's computer-generated inventory records and the physical inventory of Bree's storage unit that was conducted after he was let go.  Litigation followed.
Last week, Magistrate Judge Charles S. Coody – the parties having consented to allow him to conduct all proceedings in the case – granted the insurer's motion for summary judgment and dismissed the matter.  The court held that this was clearly a loss dependent on inventory computation, citing Fidelity & Deposit Co. of Md. v. So. Utils., Inc., 726 F.2d 692 (11th Cir. 1984) and 45 A.L.R. 4th 1049 (Westlaw 2011) for the proposition that the term connoted a figure arrived at by taking a beginning inventory, adding purchases and deducting the cost of merchandise sold, and then comparing that with an actual physical inventory of the goods.
Second, Judge Coody rejected Petrey's argument that the claim was not entirely "dependent upon" the inventory computation.  The policyholder pointed to an affidavit from its CFO, but the court noted that this "relie[d] on nothing other than inventory calculations as the basis of [the CFO's] knowledge that items were missing" and thus did "not provide any independent corroboration of the existence of a loss."  According to Judge Coody, independent corroboration meant situations where the insured could come forward with:
evidence other than business records . . .  to prove a loss due to employee dishonesty, such as security camera footage, evidence that an employee destroyed records and abandoned his job when he became aware that a theft was about to be discovered, eyewitness statements that an employee removed items from a warehouse, confessions of dishonest employees, evidence that a dishonest employee sold the items for personal gain, and records of deliveries of items that were in fact never delivered.
Finally, the court was also unimpressed with arguments that its interpretation rendered the employee dishonesty coverage illusory; as Judge Coody explained:
The purpose of any exclusion in an insurance policy is to "nullify" the availability of coverage to some extent, and insurers "have the same right as individuals . . .  to impose whatever conditions they please upon their obligations not inconsistent with public policy."  Alabama Farm Bureau Mut. Cas. Ins. Co. v. Goodman, 279 Ala. 538, 541 (Ala. 1966).  Under Alabama law, an exclusion renders coverage illusory, and is unenforceable as against public policy, only when it "completely contradict[s] the insuring provision."  Shrader v. Emp'rs Mut. Cas. Co., 907 So.2d 1026, 1033 (Ala. 2005). . . .  The inventory shortage exclusion is "a standard clause that appears in virtually every employee dishonesty policy" and "has been construed by a number of courts," including in numerous cases where coverage was found to exist.