In Travco Ins. Co. v. Ward, 284 Va. 547, 736 S.E.2d 321 (2012), the Virginia Supreme Court held that loss occasioned by the sulfuric gas released by defective Chinese drywall was excluded under the primary coverage grant of a property policy because of exclusions for corrosion and pollution.  Last month, a Virginia federal court shut down claims that such a loss might nonetheless be covered under a policy's secondary coverage provisions extending coverage to equipment breakdown.  The matter was Nationwide Mut. Ins. Co. v. CG Stony Point Townhomes, LLC, 2015 WL 236826, 2015 U.S. Dist. LEXIS 5682 (E.D.Va., Jan. 15, 2015).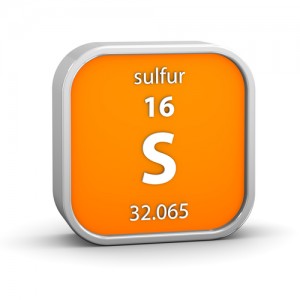 The policyholder made claim after the heating, ventilating, and air-conditioning (HVAC) systems in five townhouses at its Creek's Edge at Stoney Point Townhomes complex in Richmond broke down due to off-gassing from the drywall.  Its property insurance carrier, Nationwide Mutual, responded by filing a declaratory judgment action asking the court to hold that it had no obligation to cover the claims.  Stony Point conceded that it had no coverage under the main body of the contract of insurance in the wake of Travco, but it contended that the damage to the HVAC units was covered by an Additional Coverage for "Equipment Breakdown."  This recited that Nationwide "will pay for loss caused by or resulting from an 'accident' to 'covered equipment.' "  The provision also afforded coverage for "the additional cost to repair or replace Covered Property because of contamination by a 'hazardous substance.' "
On January 15th, District Judge Mark S. Davis handed down an opinion rejecting those contentions and granting summary judgment to Nationwide.  The linchpin of his decision was that the additional coverage was effectively limited to loss flowing from the HVAC breakdowns as opposed to the breakdowns themselves.  As he explained:
[T]he "Equipment Breakdown" secondary coverage provisions indicate on their face that they are not directed at the equipment being discussed therein, but instead operate to extend coverage in situations where an equipment failure is the proximate cause of additional damages.  Such secondary coverage provisions expressly state in clear terms that they cover losses "caused by" or "resulting from" and "accident," to covered equipment. . . . Notably, nowhere in the "Equipment Breakdown" provision does the policy language state that secondary coverage is extended to the equipment itself for the damages that triggered the equipment breakdown.
While Defendants' recently submitted affidavit, taken at face value, demonstrates that there was an "accident" to each of the relevant HVAC systems in 2008, there is no evidence of any kind demonstrating that there was a "loss caused by or resulting from" any of such accidents.
The court applied the same logic to the hazardous substances language.  According to Judge Davis:
Such subclause, by its express terms, applies when an "accident" to "covered equipment" results in or causes contamination from a hazardous substance.  Here, assuming that each of the relevant HVAC systems suffered a "breakdown" during 2008, there is still no evidence even suggesting that any such "breakdown" caused or otherwise resulted in contamination from a hazardous substance, and thus, such policy provision is simply not applicable.