Last month, a federal court in Iowa handed down a decision holding that neither work product nor attorney-client nor the common interest doctrine shield legal advice and analysis from production in  discovery once it has been shared with a carrier's reinsurers.  The case – Progressive Cas. Ins. Co. v. F.D.I.C., — F.R.D.— , 2014 WL 4168577, 2014 U.S. Dist. LEXIS 116909 (W.D. Iowa, Aug. 22, 2014) – involved a directors & officers ("D&O") liability policy rather than a first party property insurance policy, but it nonetheless sounds a cautionary note about the potential consequences of such disclosures.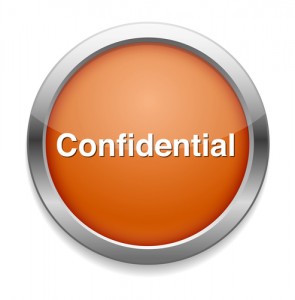 The case arose after the Office of Thrift Supervision closed Vantus Bank and appointed the FDIC as its receiver.  The FDIC then filed suit against the bank's former officers and directors, alleging gross negligence and breach of fiduciary duties.  Progressive Casualty Insurance Company, which had issued a D&O policy to the bank, responded by filing a declaratory judgment action of its own, asserting that there was no coverage for the FDIC's claims under its contract of insurance.
On March 10th, Magistrate Judge Leonard T. Strand ordered Progressive to produce copies of all communications with its reinsurers concerning either the D&O policy or the FDIC's claims against the former officers and directors.  The insurer did so, but it redacted those portions containing legal advice and analysis, contending that these were shielded from disclosure by the work product doctrine, the attorney-client privilege, and/or the common interest doctrine.
Judge Strand rejected all three arguments, and he ordered the insurer to produce unredacted versions of the documents.  The court held that the work product doctrine was inapplicable because the documents were prepared in the ordinary course of the insurer's business.  As the judge explained:
[T]he documents were provided for case updates pursuant to the reinsurance agreements, or in response to specific requests, and included the matter's history, its present posture, current activity, assessments of coverage and liability issues, amounts paid and reserve, and plans for future handling.  . . .  Those are all typical business purposes for the reinsurance industry.  . . .  Therefore, they are not subject to protection under the work product doctrine.
With respect to attorney-client, Judge Strand held that the privilege was waived when the carrier voluntarily disclosed the documents to its reinsurers and broker.  The insurer argued that the common interest doctrine nonetheless operated to preserve attorney-client, but the court rejected that argument as well.  As the judge stated:
[T]he doctrine applies only when the parties share a common legal interest.  The relationship between Progressive and its reinsurers and broker is commercial and financial in nature, not legal.  The information Progressive disclosed was in furtherance of its business relationship with its reinsurers and broker.  The sole purpose of disclosure was to obtain or maintain reinsurance policies to cover Progressive's insurance risks.  That is, of course, the commercial nature of the reinsurance industry.
*    *   *
There is no evidence establishing a joint strategy or legal enterprise, which is central to the common interest doctrine.  The argument that "if Progressive loses, so do its reinsurers" does not come close to establishing that the common interest doctrine applies[.]