Last month, a Pennsylvania federal court rejected the notion that a dispute over whether an admittedly covered occurrence necessitated repair of certain discrete portions of the damaged structure was a coverage dispute, characterizing it instead as merely a dispute over the extent of loss.  As a result, Currie v. State Farm Fire & Cas. Co., 2014 WL 4081051, 2014 U.S. Dist. LEXIS 117970 (E.D.Pa., Aug. 19, 2014) held that the insurer could not refuse appraisal and stated that it was being "disingenuous" in arguing otherwise.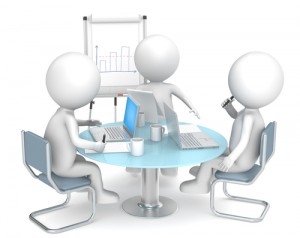 The Curries were the owners of a home in Langhorne, Pennsylvania.  When Superstorm Sandy struck on October 29, 2012, the structure took a direct hit from a tree on the property.  The insurer, State Farm Fire & Casualty Company, conducted an inspection and then tendered its repair estimate to the policyholders together with a check for $56,940.54 – the actual cash value of the estimate less the policy's deductible.  The Curries responded by submitting their own repair estimate in the amount of $363,804.98.  State Farm then conducted a new inspection and made a supplemental payment of $9,502.09.
The insureds asserted that State Farm's payments were insufficient, and they made a written demand for appraisal.  The carrier rejected that, stating:
This claim involves certain items for which State Farm has not admitted liability.  These items include, but are not necessarily limited to, sanding and refinishing of the wood floors.  Since the dispute goes beyond the amount of loss, appraisal is not an appropriate method of resolution.
A lawsuit for both breach of contract and bad faith followed.  State Farm moved for summary judgment on the extra-contractual count, arguing that the Curries had failed to produce evidence that it had acted in bad faith in denying their request for appraisal "when there was a clear coverage dispute."
The court disagreed, and the motion was denied.  As Senior District Judge Robert F. Kelly explained:
A condition precedent to appraisal is that there be an admission of liability and a dispute only as to the dollar value of the loss. . . .  A dispute of coverage, improper for appraisal, occurs when an insurance company claims an exclusion of a loss under the terms of the insurance policy.  See Banks v. Allstate, No 91-6982, 1992 WL 102885, at *1 [1992 U.S. Dist. LEXIS 7385] (E.D.Pa. May 7, 1992)[.] . . .  However, when the parties merely disagree over the extent of damage or whether a covered peril is the cause of certain damage, that is a dispute regarding the amount of loss and is proper for appraisal.
Judge Kelly cited Williamson v. Chubb Indem. Ins. Co., No. 11-6476, 2012 WL 760838 [2012 U.S. Dist. LEXIS 31648] (E.D.Pa. 2012) for the proposition that "[e]stimating the dollar value of a loss presupposes a judgment of what repairs are necessary to recoup from the loss [and appraisers] could not perform their duties if they were prohibited from opining on these matters."  Indeed, the court was "of the opinion that State Farm's interpretation of the appraisal clause in the Policy would render the appraisal process useless."  As Judge Kelly explained, "it was disingenuous of State Farm to characterize this disagreement as a coverage issue in order to avoid appraisal, especially in light of the fact that Pennsylvania law encourages the settlement of disputes regarding the amount of loss by appraisal."