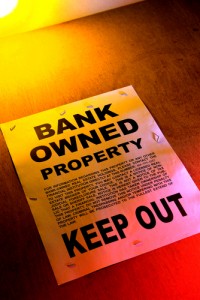 On November 27, 2013, an intermediate level Texas court handed down an opinion addressing the extent to which a policyholder's claims for a covered loss survive foreclosure.  Peacock Hospitality, Inc. v. Association Casualty Ins. Co., 2013 WL 6188597 (Tex.App. San Antonio) arose after the policyholder Peacock Hospitality ("Peacock") made claim against its property insurance carrier, Association Casualty Insurance Company ("Association Casualty"), for water damage from frozen pipes at a Holiday Inn.  The loss occurred on January 9, 2010.
The policyholder had gone into default on its mortgage several months earlier, and the mortgagee (the "Bank") sent Peacock a notice of acceleration and foreclosure on January 28th.
On February 11th, Association Casualty tendered a check made payable to Peacock and the Bank jointly for its estimation of the loss.  The policyholder refused to endorse it, contending that it represented only one-fourth of the water damage that the hotel had sustained, but Association Casualty refused to re-inspect the property or to re-adjust the amount of the loss.  Meanwhile, the Bank foreclosed on March 2nd and sold the hotel some two-and-one-half months later on May 21st.
Peacock brought suit for the underpayment, and the insurer moved for summary judgment.  Association Casualty asserted that a provision in the mortgage divested the policyholder of all of its rights under the insurance policy upon foreclosure.  The Bexar County Judicial District Court agreed, but the Texas Court of Appeals reversed.
In an opinion written by Chief Justice Catherine Stone, the panel addressed the question of what effect the foreclosure had on Peacock's rights under the contract of insurance with respect to a pre-foreclosure loss.  It held that if the proceeds from the foreclosure fully satisfied the mortgage debt, then the mortgagee had no right to any of the insurance recovery for such a loss.  By the same token, if the proceeds from the foreclosure were not sufficient to satisfy the debt, the mortgagee had the right to only those portions of the recovery necessary to make up the deficiency.
If a surplus existed after extinguishment of the debt upon foreclosure, however, and if the insurance proceeds had not been applied to reduce that debt beforehand, then the policyholder was entitled to the entire insurance recovery.  Peacock was therefore held to have the right to bring suit against Association Casualty to seek any underpayment.  The case was subsequently remanded for determination as to whether the foreclosure had resulted in a deficiency or in a surplus.