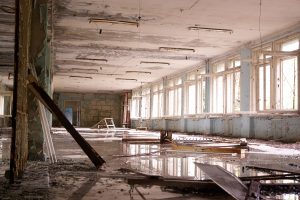 The Eleventh Circuit, in J.P.F.D. Investment Corp. v. United Specialty Insurance Co., recently affirmed a district court's denial of statutory attorneys' fees to a policyholder that, to resolve a disagreement over the amount of loss, filed suit against its insurer instead of participating in appraisal.[1]
In Florida, policyholder attorneys are often quick to file lawsuits against insurers in order to trigger statutory fee shifting. Florida Statutes § 627.428 provides:
(1) Upon the rendition of a judgment or decree by any of the courts of this state against an insurer and in favor of any named or omnibus insured or the named beneficiary under a policy or contract executed by the insurer, the trial court . . .  shall adjudge or decree against the insurer and in favor of the insured or beneficiary a reasonable sum as fees or compensation for the insured's or beneficiary's attorney prosecuting the suit in which the recovery is had.
In J.P.F.D., the policyholder's building suffered water damage.[2] After receiving notice, the insurer promptly sent an independent adjuster to inspect the property. On the same day, the insurer sent a water extraction company to the premises. The insurer paid the water extraction company in full, less deductible.