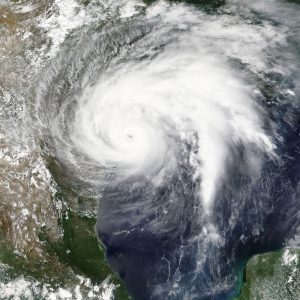 While Hurricane Ike made landfall in Texas almost ten years ago, the resulting litigation is alive and well as evidenced by the recent decision in Texas Windstorm Insurance Association v. Dickinson Independent School District, 14-16-00474-CV, 2018 WL 2436924 (Tex. App.—Houston [14th Dist.] May 31, 2018, no pet. h.). In that case, Houston's Fourteenth District Court of Appeals addressed whether an unpaid appraisal award established an insurance company's liability under a named-peril insurance policy as a matter of law.  In analyzing and applying the Supreme Court of Texas's decision in State Farm Lloyds v. Johnson, 290 S.W.3d 886 (Tex. 2009), the court held that the appraisal award, by itself, did not conclusively establish liability for purposes of the policyholder's motion for summary judgment as to causation and damages.
Background
At the time Hurricane Ike hit Galveston County, Texas in 2008, the Dickinson Independent School District's ("DISD") property was insured under a named-peril commercial policy issued by the Texas Windstorm Insurance Association ("TWIA"). Id. at *2–3. DISD made a claim with TWIA for hurricane-related property damage, and eventually filed suit against TWIA for underpayment of the claim. Id. at *3. In response, TWIA invoked the appraisal process. Id. Thereafter, the court-appointed umpire and the policyholder's appraiser signed an appraisal award for over $10 million (about $8 million more than TWIA's prior claim payments). Id.
After the appraisal award was issued but not paid, DISD filed a motion for partial summary judgment on its breach-of-contract claim. Id. at *3–4. Specifically, DISD argued that the appraisal award "conclusively established certain elements of DISD's breach of contract claim, namely the amount of damages caused by wind from Hurricane Ike." Id. at *3. The trial court granted the motion for summary judgment, and entered subsequent orders which barred TWIA from contesting damages or causation at trial. Id. at *4. A five-day jury trial was held on the single issue of whether TWIA breached the insurance policy by failing to pay the appraisal award. Id. at *1, 4. Unsurprisingly, the jury found that TWIA breached the policy, and a final judgment was entered against TWIA which exceeded $9 million. Id. 
Appeal
TWIA appealed the trial court's rulings on several grounds. The appellate court reversed and remanded the case for a new trial because under Texas law, DISD failed to conclusively establish that it was entitled to summary judgment on the issues of causation and damages. Id. at *5–12. In doing so, the court held that the order granting summary judgment was improper because TWIA disputed the appraisal award and filed its own evidence which raised genuine issues of material as to causation and coverage. Id. at *11.  The court also explained that the appraisal award was insufficient to conclusively prove causation and damages. Id. at *9–11. It noted that appraisal awards concern the amount of loss—not policy interpretation or what the insurer must pay under the policy (i.e., liability). Id. at *9. And under Johnson, "liability questions are reserved for courts, such as when . . . different causes are alleged for a single injury to property." Id. at *9 (italics in the original) (citation omitted). It found that "[s]everal cases decided since Johnson confirm that, although courts afford appraisal awards due deference, appraisals do not supplant the judicial process." Id. at *10. Consequently, DSID's substantial appraisal award did not provide sufficient evidence that would allow the court to determine that all of the damages accounted for in the award were in fact caused by a covered peril as a matter of law. Id. at *11.
Take Away
Dickinson Independent School District is significant because it concerns an evolving body of law which deals with the "binding" effect of the appraisal process in Texas. For example, recent Texas appraisal cases address whether the proper payment of an appraisal award estops the policyholder from succeeding on a breach-of-contract claim. E.g., Garcia v. State Farm Lloyds, 514 S.W.3d 257 (Tex. App.—San Antonio 2016, pet. denied). Generally, the answer is "yes"—unless the policyholder can set aside the appraisal award. See id. at 264. In Garcia, for example, the court explained that "Texas courts recognize three grounds on which the results of an otherwise binding appraisal may be set aside: (1) when the award was made without authority; (2) when the award was made as a result of fraud, accident, or mistake; or (3) when the award was not in compliance with the requirements of the policy." Id. at 264. In that case, the court refused to set aside a valid appraisal award that was properly paid because, among other things, the policyholder failed to file competent summary judgment evidence which established one of the grounds in which an appraisal award can be set aside under Texas law. See id. at 265-70.
Dickinson Independent School District is also significant because it provides the framework in which a party to the appraisal process can challenge a runaway appraisal award. For example, with respect to Hurricane Harvey claims, the appraisal process may be improperly used as an end-run around to recover policy benefits for flood damage, damages resulting from concurrent causes, or other types of damages or causes of loss that are not covered or explicitly excluded in many insurance policies. Indeed, a number of news outlets have reported that a substantial amount of Hurricane Harvey victims lacked flood insurance.
Whether the opinion in Dickinson Independent School District will withstand the test of time remains to be seen. We will follow this case throughout the appellate process. Stay tuned.