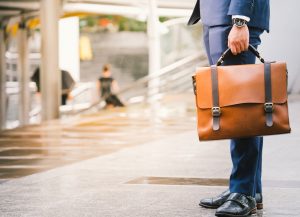 Are an insurer's attorney's fee bills discoverable in first party claims?  In In re Nat'l Lloyds Ins. Co., 2017 Tex. LEXIS 522 (Tex. 2017), the Texas Supreme Court considered this question in a hail MDL dispute and answered "No" in a lengthy opinion.  The opinion is the latest development in a long-running dispute over "storm chaser" claims that recently gave rise to another round of tort reform in the Texas legislature.
National Lloyds challenged the reasonableness of the insureds' attorney's fee claims, but did not compare its own fees to the insureds' or seek to recover its own fees.  Shortly before trial, the insureds propounded sweeping discovery regarding the insurer's hourly rates, expenses, billing invoices, and indicia of payment.  The claimants asserted that the opposing party's attorney's fees could be considered as a factor in determining a reasonable fee recovery.  As one might expect, the insurer objected that the discovery was irrelevant and protected by attorney-client and work product privileges.  The intermediate court of appeals sided with the insureds.
On further appeal, the Texas Supreme Court held that a request to produce all billing records invades a party's work-product privilege because billing records constitute a compilation of information that reveals an attorney's strategy and thought process.  In what probably should have been its first point of analysis, the Texas Supreme Court also held that the requested information was irrelevant.  The opinion reasoned that one party's billing practices do not make it any more probable that a requesting party's attorney's fees are reasonable and necessary, or unreasonable and unnecessary.  Parties can choose to spend more or less time (and money) on tasks according to their means and strategies.  The opinion briefly mentioned but did not dwell on the attorney's fee bills being protected by the attorney-client privilege.  The brevity of this analysis was a function of the insurer's choice not to support this claim of privilege with sworn testimony, so the insurer apparently missed the opportunity to make some favorable law on this point.
The Texas Supreme Court explicitly stated that it wanted to head off satellite litigation and abusive discovery practices.  Otherwise, the justices foresaw that disputes over specific assertions of privilege, redaction, responsiveness, supplementation, and amendment would engulf the underlying dispute.
The insurer had apparently already answered the master MDL discovery requests long before this discovery dispute arose.  The claimants wanted to vary the scope of discovery based on the result of the first test case tried in the MDL.  However, any other ruling by the Texas Supreme Court would have significantly undercut one of the primary points of MDL litigation: making the litigation uniform, organized, and governed by one set of rules for the life of the case.
You can read the full opinion here: