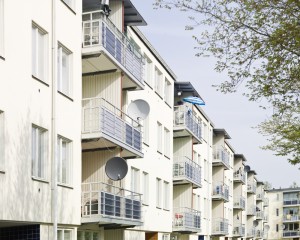 In February this blog commented on Washington State's newly-adopted definition of "collapse" in property insurance policies that contain no specific definition of the term. (Observer, February 8, 2016, Common Sense Prevails:  State of Collapse Nonexistent Thirteen Years before Discovery of Decay)  At issue was the building owner's attempt to tap its property policy's coverage for collapse when hidden decay, although severe, did not result in the building falling down. Under Washington's new definition, the Ninth Circuit Court of Appeals found no collapse of a condominium building that remained in use and occupied seventeen years after the insurance policy expired and severe decay allegedly developed. Queen Anne Park Homeowner's Ass'n v. State Farm, 633 F. Appx. 415 (9th Cir. 2016).
On July 7, 2016, the federal court for the Western District of Washington issued its decision in another collapse case, applying the new definition. American Economy Insurance Company insured the Masters Apartments in Seattle with annual policies from 1999 to 2005. The first three policies provided coverage for collapse caused by hidden decay, but did not define "collapse." Significant decay to the building's rim joists was discovered in 2014. Because rot and decay were excluded from coverage, the owner sought coverage for collapse. American Economy hired a structural engineer who, after investigation, concluded that some of the rim joists suffered from "substantial structural impairment," meaning that, according to the engineer, they did not meet the building code, and the building could be classified by a building inspector as dangerous. He also opined that several joists had reached substantial structural impairment between 1999 and 2002.
American Economy denied coverage and filed a declaratory judgment action in federal court. In a summary judgment motion, it argued that the Masters Apartments, which remained standing and occupied in 2014 when decay was discovered, had not reached a state of collapse and coverage did not apply. The federal court agreed and granted the motion. American Economy Ins. Co. v. CHL, LLC, C15-899-RSM, 2016 U.S. Dist. LEXIS 88286 (W.D. Wash., July 7, 2016).
In the Queen Anne Park case, the Washington Supreme Court defined "collapse" as "substantial impairment of the structural integrity of a building" that renders the building "unfit for its function or unsafe."  The Washington court defined "structural integrity" as "a building's ability to remain upright." Queen Anne Park Homeowner's Ass'n v. State Farm, 183 Wn.2d 485, 352 P.3d 790 (2015). The court in CHL noted that the meaning of collapse used by American Economy's engineer was based on the building code and whether an inspector would declare the structure dangerous. But that's not the standard established in Queen Anne Park. The federal court concluded that the structural integrity of the building, that is, its ability to remain upright, was not compromised in 2002, when American Economy's coverage for undefined collapse ended, since the building remained upright and in use twelve years later when the rot was discovered. Therefore, the Masters Apartments had not reached a state of collapse between 1999 and 2002 and American Economy correctly denied coverage.
The federal court's application of the collapse definition is noteworthy in that the court carefully considered each part of the definition given by the Washington Supreme Court. The CHL decision is a hopeful sign that "collapse" in a property policy will return to its traditional, common sense meaning. It should not apply to a structure that remains standing and in use, even if it also has sustained hidden decay or other excluded damage.