Texas has yet to address whether it recognizes a sophisticated insured exception to the doctrine of contra proferentem, and the state's federal Court of Appeals declined an opportunity to make a prediction about that question in mid-August of this year in Certain Underwriters at Lloyds London v. Perraud, 2015 WL 4747318, 2015 U.S. App. LEXIS 14349 (5thCir., Aug. 12, 2015).  The judges split 2-1 on whether the contract of insurance was ambiguous in nature, but all three were unwilling to reach the sophisticated insured issue.  The case involved a director's and officer's (D&O) liability policy, but the issue implicates first-party coverage as well.  It also contains a useful survey of the approaches that courts have taken to this exception from jurisdictions around the country.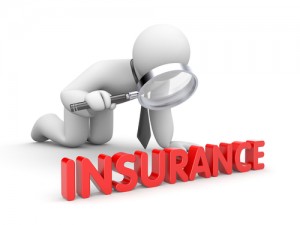 Two of its policyholder's employees sought reimbursement under the D&O policy for attorney's fees and costs after successfully defending against federal criminal charges.  The carrier denied liability based on a "change in control" exclusion that barred coverage if the alleged wrongful acts occurred after new management had taken control of the insured, and it filed a declaratory judgment action seeking to vindicate that position.  On cross-motions for summary judgment, the district court found the exclusion to be ambiguous, and it interpreted it in favor of coverage pursuant to Texas' contra proferentem doctrine – a rule of contractual interpretation that provides that an ambiguous term is to be construed against the draftsman.  It also rejected the insurer's invitation to apply a sophisticated insured exception to that doctrine.
It was uncontested that no Texas court had ever determined that such an exception existed under that state's jurisprudence.
On appeal, the Fifth Circuit affirmed in an opinion by Judge Jerry Smith.  The majority began by noting that there were three approaches to the sophisticated insured exception: (1) a narrow construction applicable only where the insured actually negotiated the language itself; (2) a broad construction that deems it applicable any time the policyholder is a sophisticated business entity, regardless of who drafted and negotiated the language; and (3) a middle ground approach holding that he exception applies any time the negotiating party was either the insured or a broker acting on its behalf.
In light of what it called "Texas' strong policy in favor of coverage," the majority then predicted that there was little likelihood that Texas would adopt a broad construction.  Judge Smith also held that there was no need to reach the question of whether the Texas Supreme Court might elect to use one of the other two approaches because the insured had not produced enough evidence about who actually proposed or drafted the exclusion to create a question of fact under either.
The dissenter, Senior Judge Carolyn King, also chose not to predict whether the Lone Star state might incorporate the exception into its jurisprudence.  In her opinion, however, the majority had engaged in easily-avoidable "judicial gymnastics" by discussing that issue at all.  Judge King's view was that the district court had erred in holding the exclusion to be ambiguous under the facts at bar.  Because the contra proferentem rule (and the question of whether Texas might recognize an exception to it) only comes into play in cases of ambiguity, she would have held that it was unnecessary for the Court of Appeals to engage in any speculation about how Texas' high court might rule.