Since 2007, Tennessee statutes have required that homeowners carriers "make available" insurance coverage for sinkhole losses.  Last Friday in  Patterson v. Shelter Mut. Ins. Co., 2015 Tenn. App. LEXIS 734, 2015 WL 5320231 (Tenn.Ct.App., Sep. 11, 2015), a unanimous panel of the state's intermediate level appellate court rejected arguments that this required that policyholders be notified of that fact, however, finding that the term meant only that such coverage must be "accessible or obtainable" upon request.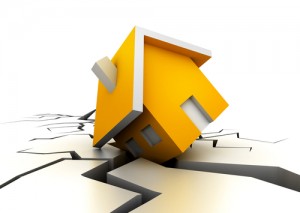 The insureds alleged that their home was damaged by sinkhole activity in March of 2011.  The insurer denied, contending, inter alia, that while the contract of insurance did not expressly include or exclude sinkhole loss, it did bar coverage for damage caused by "the sinking, rising, shifting, expanding, or contracting, of earth or any other supporting, or surrounding, material."  The policyholders then brought suit.  When the contract of insurance incepted, Tenn.Code Ann. § 56-7-130(b) recited that "[e]very insurer offering homeowner property insurance in this state shall make available coverage for insurable sinkhole losses on any dwelling."  It was undisputed that the carrier never informed the insureds that they could purchase sinkhole coverage, and their complaint asserted that that was a violation of the statute.
The trial court granted the policyholders' motion for summary judgment, finding that the carrier had violated the statute, and an interlocutory appeal followed.  On September 11th, the state's Court of Appeals reversed and remanded, instructing the trial court to grant summary judgment to the insurer on that issue "because the statutory language, 'make available,' does not require insurers to give notice that sinkhole coverage is available."
Judge Frank Clement's opinion noted that Tenn.Code Ann. § 56-7-130(b) did not require that policyholders be notified, in contrast to two other statutes that "explicitly required insurance companies to notify existing policyholders when they 'make available' a new type of coverage."  It also rejected the insureds' argument that notification was implicit in the phrase "make available," looking to dictionary definitions and concluding that "the nature and ordinary meaning of 'make available' is to cause something to be accessible or obtainable."  As the court explained:
For example, a library makes a book available by having the book on its shelf as part of its collection.  Moreover, the library does not have to inform its patrons that it has a specific book for that book to be available to its patrons.  Instead, the book is made available because it is part of the library's collection.  In the same way, an insurer makes a particular type of coverage available when it is obtainable upon request of an insured.