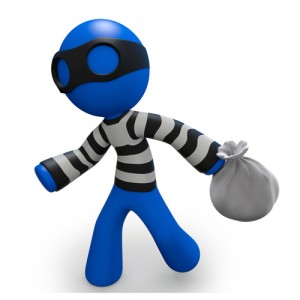 In February, we reported on an Alabama federal court decision that barred an insured from recovering for employee theft where the only evidence of shortage was a comparison between computer records and a physical inventory conducted after the malefactor had been discharged.  On August 6th, a unanimous panel of the Eleventh Circuit affirmed in W.L. Petrey Wholesale Co. v. Great Amer. Ins. Co., 2015 U.S. App. LEXIS 13738, 2015 WL 4646599 (11th Cir., Aug. 6, 2015).  The judges held that the policy's inventory computation exclusion was unambiguous and that inventory computation evidence was only admissible to prove the amount of loss after the existence of loss had been shown by other means.
As we noted earlier this year, the insured was a wholesale distributor of goods supplied to convenience stores.  Each of its salespeople rented a storage unit from the policyholder, ordered inventory from the insured's warehouse for delivery to that unit, and then distributed the goods to customers on their routes.  In 2013, an Indiana salesperson named Justin Bree was fired after his primary customer requested that he not service its stores any longer.  One month later, the policyholder inventoried his storage unit and discovered an $111,415.35 shortage of one particular product.  Comparisons between Bree's orders and his sales revealed a pattern of ordering more of that product than sales required.
The insurer denied the subsequent claim.  The contract of insurance covered employee dishonesty, but it also excluded loss "the proof of which as to its existence or amount is depended upon . . . an inventory computation; or . . . a profit and loss computation."
A lawsuit for breach of contract and bad faith followed.  On January 30th of this year, the Northern District of Alabama granted the insurer's motion for summary judgment, and the policyholder subsequently took an appeal.  Early last month, a panel of the Court of Appeals affirmed.
The court observed that such an exclusion was "unambiguous" and "clear on its face."  Its purpose was "to protect insurers from errors that may be inherent in a business's self-created inventory records (for example, as a result of negligence or improper bookkeeping)."  It accomplished that purpose by prohibiting recovery "on proof of inventory loss alone."  (quoting American Fire & Cas. Co. v. Burchfield, 232 So.2d 606, 609 (Ala. 1970).  The judges noted that the language does not bar the introduction of inventory computation evidence, however.  It merely bars that unless and until proof of an actual loss has been made by other means.  When that has been done, the inventory computation can be offered up to prove the amount of the loss.
The court rejected arguments that the insured had come forward with independent evidence by showing that its employees were the only people with access to Bree's inventory.  As the decision explained:
"[c]ircumstantial evidence that, if a loss in fact was sustained, [the insured's] employees were the perpetrators" is not independent evidence of the existence of a loss.  Dunlop Tire & Rubber Corp. v. Fidelity & Dep. Co. of Md., 479 F.2d 1243, 1247 (2d Cir. 1973).  [The policyholder's] assertion that only its employees could have stolen the 5-Hour Energy bottles "presupposes the factual existence of a loss" and "merely tends to close the possibility of theft by persons other than employees," rather than prove that employees stole anything from the company.  Id.
Finally, the panel held that the fact that the insurer had allegedly paid an earlier claim that was bottomed solely on an inventory computation "without contest" was inadmissible because "Alabama law forbids courts from using extrinsic evidence (such as the parties' course of dealing) to interpret an unambiguous contractual provision."