Two of our previous posts reported that Arkansas and Kentucky courts have now barred insurers from depreciating labor—as opposed to materials—when arriving at actual cash value (ACV).  Last Wednesday in Graves v. American Family Mut. Ins. Co., 2015 WL 4478468, 2015 U.S. Dist. LEXIS 95127 (D.Kan., Jul. 22, 2015), a federal court in Kansas reached the opposite result in a case of first impression in that state, holding that ACV entails depreciating both materials and labor.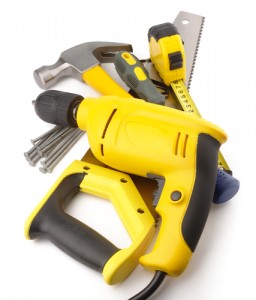 A storm damaged the insured's roof in December 2013, and she made claim under her homeowners policy.  The contract of insurance called for payment on an ACV basis unless the damage had been completely repaired or replaced, and it defined ACV as "[t]he amount which it would cost to repair or replace damaged property with property of like kind and quality, less allowance for physical deterioration and depreciation, including obsolescence."  The insurer paid this amount after determining the replacement cost and depreciating both materials and labor, and it subsequently tendered the holdback after the roof had been fixed.  The insured then brought suit, seeking class action status and arguing that the carrier's practice of depreciating the cost of labor when determining ACV was unlawful.
Last week, the District of Kansas disagreed, and it granted summary judgment to the insurer.
As we noted in April, a Federal Court in Kentucky came to the opposite conclusion in March of this year.  Kentucky's insurance regulations define ACV as "replacement cost of property at the time of loss less depreciation, if any," but the judge in that case nonetheless held that "[a] roof is not a unified product but is a combination of a product (shingles) and a service (labor to install the shingles)" and that depreciating the latter was inappropriate because "labor is not subject to wear and tear."  He did so in large part in reliance on the dissent in Redcorn v. State Farm Fire & Cas. Co., 55 P.3d 1017 (Okla. 2002).
Kansas' Judge Eric Melgren was less impressed with that dissent, rejecting what he called its "myopic focus on the unintegrated components of the insured property."  In his view, the key word in the definition of ACV was the term "property."  As his opinion explained:
Though comprised of tangible (materials) and intangible (labor) inputs, property is ordinarily understood as an indivisible output.  And it is that indivisible output, not its tangible and intangible components, that is the object of the policy. . . . [The] loss is measured by determining the expense of recreating the property (including the cost of its tangible and intangible inputs) and offsetting through depreciation those expenses to approximate the value of the property's pre-loss, useful condition.  Through this process, the insured is placed in a position as good, but no better, and s/he [sic] occupied prior to the damage.
The Kansas court also accorded far greater deference to the fact that the state's regulations specifically called for depreciation to be factored in when determining ACV than did the one in Kentucky.  As Judge Melgren's decision explained, "[t]he specific allowance of depreciation greatly alters the coverage that a reasonable insured would expect such a policy to provide."  In his view, "[a] reasonable insured would understand that the policy allows depreciation of all costs associated with (re)creating the insured property in order to compensate the insured at – and not above – the property's pre-loss value."