Last month we reported that the Oklahoma Insurance Commissioner had issued a bulletin cautioning earthquake insurers against denying claims on the basis that the quake was attributable to a man-made cause, which is to say oil and gas production, rather than to a purely natural one.  Recently, Pennsylvania's Acting Insurance Commissioner Teresa Miller followed suit, "instructing" homeowners carriers that earthquake endorsements "should cover all earthquakes, whether believed to be 'naturally occurring' or caused by 'human activity.' "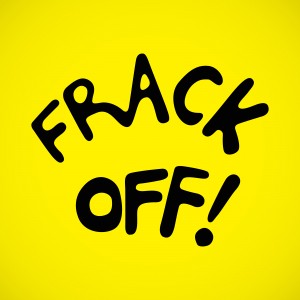 The Keystone State has not seen the dramatic uptick in earthquake activity that has shattered both nerves and property in Oklahoma in recent years.  Because of the hydrocarbon-rich Marcellus Shale formation, however, it remains a jurisdiction with more oil and gas drilling than all but a handful of other states, and many homeowners have purchased earthquake endorsements in view of the widely-publicized rise in seismic activity in many such places.
The Insurance Commissioner's April 11th Notice No. 2015-04 was addressed to "All Insurers Writing Homeowners Insurance Policies in Pennsylvania and Rating Organizations Authorized to File on Their Behalf."  It began by noting that some of the state's insurers had recently been asserting that earthquake endorsements "should exclude coverage . . . for earthquakes that are not 'naturally occurring.' "  It then continued as follows:
Determining with certainty that human activity caused an earthquake is very difficult, and insurance claims by homeowners should not go unpaid during a long and arduous investigative process that will likely uncover no definitive proof linking the earthquake to human activity.
Insurers and rating organizations are therefore instructed that earthquake endorsements that attach to homeowners insurance policies in Pennsylvania should cover all earthquakes, whether believed to be "naturally occurring" or caused by "human activity."
Insurers with earthquake endorsements already in the marketplace which exclude coverage for earthquakes that are not naturally occurring should not enforce these exclusions, and new endorsements without the exclusionary language should be filed with the Insurance Department no later than July 1, 2015.