Half of the states in this country have now legalized marijuana for medical use, and that has led to a number of small-scale growing operations in policyholders' homes.  While not nearly as dangerous as cooking meth on the kitchen stove, such activities can nonetheless pose unacceptable risks of loss.  On Tuesday in Nationwide Mut. Fire Ins. Co. v. McDermott, 2015 WL 756206, 2015 U.S. App. LEXIS 3012 (6th Cir., Feb. 24, 2015), a unanimous panel of the Court of Appeals roundly rejected policyholder arguments that starting up such an operation did not represent a change in use or occupancy that the insured was required to bring to the insurer's attention.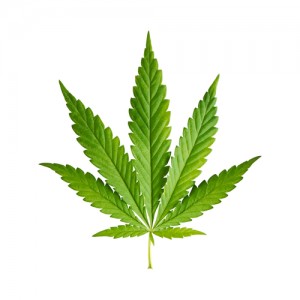 In 2005, Kasey McDermott purchased a home in Bay City, Michigan and secured homeowner's coverage from Nationwide.  Five years later in 2010, her then-husband Brien Matthews became a licensed medical marijuana patient and caregiver pursuant to Michigan law, and he set up a marijuana growing and processing operation in two rooms in the basement.  The area was previously used only for storage and for the couple's washer and dryer.  By January of 2012, Matthews was servicing the needs of four patients, including himself.
Matthews employed a process known as butane extraction to produce a smokable substance called "honey oil."  Honey oil is rich in tetrahydrocannabinol or THC, the principal active ingredient in the plant.  It sells for four to eight times as much as raw marijuana.  Butane extraction involved drawing liquid butane – a highly flammable chemical – through chopped marijuana leaves to extract the THC.
On January 13, 2012, Matthews was performing butane extraction and decided to simultaneously smoke some honey oil.   The resulting fire destroyed the house and most of the couple's possessions.  Nationwide paid McDermott $160,209.50 for the loss, and only then did it learn the cause of the blaze was a marijuana growing and manufacturing facility in the basement.  The insurer  filed a declaratory judgment action asking the court to determine that it was not liable to its policyholder and to grant it subrogation rights to get the money back.  The Eastern District of Michigan granted the carrier's motion for summary judgment, and the matter proceeded to the Court of Appeals.
Nationwide's contract of insurance contained a Michigan Amendatory Endorsement that provided that McDermott had "a duty to notify the insurer as soon as possible of any change which may affect the premium risk under this policy," including "changes . . . in the occupancy or use of the residence premises."  The endorsement also recited that the insurer could deny coverage if "the Insured or any other insured person seeking coverage under this policy knowingly or unknowingly concealed, misrepresented or omitted any material fact . . . at any time during the policy period."  The marijuana operation had never been reported to Nationwide.
The appellate panel affirmed earlier this week.  The linchpin of Judge John M. Rogers' opinion was the policyholder's violation of the Michigan Amendatory Endorsement.  McDermott's attempt to invoke innocent co-insured status because she was allegedly unaware of the butane extraction process was rejected as well because the endorsement was triggered by knowing or unknowing omissions.  So too was her effort to convince the Court of Appeals that whether the marijuana operation did, in fact, constitute a change in occupancy or use was a question of fact for the jury.
Finally, the policyholder also employed a reductio ad absurdum argument.  McDermott contended that "[t]he policy does not envision every single 'change' be reported to the insurance company" and that arguments to the contrary would mean that "policyholders would be required to call their insurance company every time they bought a houseplant or had visitors."  Judge Rogers would have none of that either.  As his decision explained:
To equate setting up a marijuana growing operation – an operation not likely contemplated by insurance companies at the time of drafting a standard fire policy – to buying a houseplant or entertaining guests – both activities an insurance company would reasonably expect a homeowner to do – mischaracterizes the extent of the change in use at issue.  Far from merely adding one houseplant, at the time of the fire, Matthews had approximately 28 marijuana plants growing in the basement. . . . Matthews had spent upwards of $20,000 on lab equipment, including '[t]ons of lighting' and numerous cans of butane.
* * *
[A]ccording to Nationwide's representative, had McDermott informed Nationwide of Matthews' marijuana operation, Nationwide would have declined coverage altogether because such an operation is an increased hazard and "an unacceptable risk."  Thus, because McDermott failed to report the change in use of the premises to Nationwide – a change in use that would have had a great impact on the premium risks – she cannot recover under the policy.   To hold otherwise would make Nationwide liable for a risk it did not assume.