As noted yesterday, last month saw an intermediate level appellate panel in Florida address whether the attorney for the policyholder could serve as that party's appraiser.  It was a case of first impression in the Sunshine State.  In Florida Ins. Guar. Assn. v. Branco, 2014 WL 4648208, 2014 Fla. App. LEXIS 14602 (Fla.Dist.Ct.App., Sept. 19, 2014), the panel held that it was impermissible to select one's own lawyer to act in that capacity when the contract of insurance called for a "disinterested" appraiser.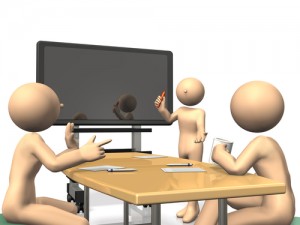 The Brancos' home was damaged by a sinkhole in April of 2010, and they made claim under a homeowner's policy issued by Homewise Preferred Insurance Company.  The insurer denied liability, asserting that what had happened did not qualify as a "sinkhole loss" as defined, and the Brancos brought suit.  Homewise was subsequently declared insolvent, and Mr. and Mrs. Branco filed an amended complaint substituting the Florida Insurance Guaranty Association as defendant.
FIGA then conducted its own investigation, and it admitted in its answer that the sinkhole activity was a contributing cause of loss and that the Brancos were entitled to recover.  Mr. and Mrs. Branco demanded appraisal three weeks later and filed a motion to compel such a proceeding which was granted by the trial judge.  FIGA then took an appeal, making three arguments in opposition to the order to compel appraisal.
Last month, Florida's Fifth District Court of Appeal rejected the first two in an opinion written by Judge Richard B. Orfinger.  FIGA asserted that their dispute with the Brancos was over the "method of repair" rather than the "amount of loss," but the panel held that the latter effectively encompassed the former, stating "we reject FIGA's contention that the appraisers cannot determine the method or scope of the necessary repairs when determining the amount of the loss" and citing to the leading case of Williamson v. Chubb Indem. Ins. Co., 2012 WL 760838, 2012 U.S.Dist. LEXIS 31648 (E.D.Pa. 2012).  That decision was also discussed extensively in a recent Pennsylvania case that is the subject of a post that we published last month.
Judge Orfinger also rejected FIGA's argument that the Brancos waived their right to appraisal by actively participating in the lawsuit.  As the court explained:
Because coverage for the Brancos' loss was initially denied, appraisal would not have been appropriate until April 2013 at the earliest, when FIGA conceded that a covered loss had occurred.  After FIGA admitted coverage and the trial court lifted the stay, the Brancos . . . demanded appraisal three weeks later.
The panel found FIGA's third argument more compelling, however.  The defendant contended that the trial judge had erred by ordering appraisal after the Brancos nominated one of their own attorneys as an appraiser, and the Court of Appeals agreed that that was improper and reversed the portion of the district court's order that permitted the lawyer to act in that capacity.
The policy called for each party to "choose a competent and disinterested appraiser," and Judge Orfinger stated that the court's research had "revealed no Florida case that has squarely addressed whether a party's attorney may serve as a 'disinterested appraiser.' "  He also noted somewhat archly that "[t]hat may be because the very idea of suggesting that one's own attorney is disinterested seems so odd."  The panel once again looked to Pennsylvania law and concluded as follows:
[T]he current Code of Ethics establishes a presumption of neutrality for all arbitrators, including party-appointed arbitrators. . . . If an appraiser owes his nominating party a "fiduciary duty of loyalty" or a "confidential relationship," as do attorneys, then "[t]he existence of such a relationship between a litigant and an [appraiser] creates too great a likelihood that the [appraiser] will be incapable of rendering a fair judgment."  Donegal Ins. Co. v. Longo, 610 A.2nd 466, 468-69 (Pa.Super.Ct. 1992)[.]
*             *             *
The policy provision, which requires a "disinterested appraiser," expresses the parties' clear intention to restrict appraisers to people who are, in fact, disinterested.  Given the duty of loyalty owed by an attorney to a client, we conclude that attorneys may not serve as their clients' arbitrators or appraisers when "disinterested" arbitrators or appraisers are bargained for.