Despite opposition by both many attorneys and the Federal Emergency Management Agency ("FEMA"), the federal court for the Eastern District of New York has now taken the first steps towards grouping some of the hundreds of pending Superstorm Sandy cases and expediting discovery in all of the them, and the District of New Jersey appears very likely to follow suit.
Superstorm Sandy is now officially the second most costly storm in United States history, having caused over $50 billion in damages, and one of the most heavily-impacted jurisdictions was the United States District Court for the Eastern District of New York.  The Eastern District comprises Staten Island and all of Long Island, including the New York City boroughs of Brooklyn and Queens.  As of early February, over 800 Sandy cases were pending there against insurance carriers.  By contrast, less than half-a-dozen were in litigation in New York's neighboring Southern District, which consists of Manhattan, the Bronx, the lower Hudson River valley.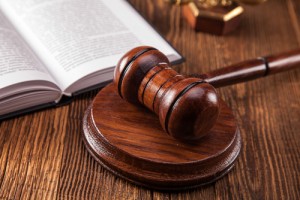 Faced with what she described as "an onslaught" of lawsuits, the district's Chief Judge Carol Bagley Amon ordered the clerk to open a miscellaneous civil case captioned "In Re: Hurricane Sandy Cases," Docket No. 14 MC 41, on January 10 "for the purposes of Pretrial Case Administration in all actions seeking insurance coverage for damage caused by Hurricane Sandy."  She simultaneously directed three magistrate judges "to evaluate and make a recommendation regarding how to best handle all Hurricane Sandy cases."
On January 14, the magistrates ordered counsel in all Superstorm Sandy matters that had been filed in the district's two courthouses (Brooklyn and Central Islip) to submit schedules of their cases, identifying the parties, the properties, the judges assigned, and the "type of policy—wind damage, flood damage or both."  The attorneys were also required to submit letters by January 24 setting forth their proposals with respect to how the court could logically group the matters for discovery and settlement purposes.  Finally, the panel scheduled a February conference to discuss counsel's suggestions.
The notion of consolidating discovery and settlement procedures was not well received.  Over 250 attorneys were present at the conference in Brooklyn's ceremonial courtroom on February 5, and most were against grouping the matters, arguing that they were too fact-specific.  Disputes were said to run the gamut—wind carriers versus flood carriers, damage issues versus quantum issues, repaired properties versus unrepaired properties versus obliterated or abandoned properties.  FEMA also weighed in in opposition, both at the conference and in a February 18 letter to the court, arguing that it would be wiser and more efficient to litigate each case individually.
On February 21, the three judges issued Case Management Order No. 1.  This noted that they had been charged by the Chief Judge with "recommend[ing] procedures . . . and establish[ing] a plan for expedited discovery and . . . the efficient resolution of these matters."  It also recognized that there was simply "no universal approach" to systematizing even the pre-trial aspects of the litigation, however, and the panel observed that "no attorney has proposed a comprehensive plan for relating the cases and several have specifically opposed relation or consolidation[.]"  Several concrete steps in that direction were nonetheless taken.  Case Management Order No. 1:
appointed two attorneys as plaintiffs' liaison counsel and two attorneys as defendants' liaison counsel;
directed that counsel withdraw any "mass joinder" cases, which it described as matters "where plaintiffs joined large groups of property holders in one complaint, with the only common factor being that the property owners held insurance policies with the same insurance company;"
directed that all cases involving the same piece of property be assigned to a single judge even if there were several different insurance carriers and several policies;
directed that counsel withdraw any "state law claims alleging bad faith or negligent claims handling, certain forms of relief, such as punitive damages, treble damages, and/or attorneys' fees, and requests for jury trial;" and
directed that all parties exchange a number of specific pieces of information and key documentation within 60 days.
With respect to the insurers, the documentation included the claims file and any claim notes as well as any damage assessments or expert reports.  In addition, the insurance companies were directed to provide "an explanation for the declination of coverage" in matters where no payment had been made and their "understanding of the nature of the dispute" in cases in which the policyholder had received at least some monies.
On February 14, the federal court for the District of New Jersey—in which more than 600 Superstorm Sandy cases are presently pending—announced that it was also going to explore the possibility of streamlining the litigation process.  The New Jersey State Bar Association was asked to help in implementing "the most efficient means of case management," and the court scheduled a public hearing on March 6 at the federal courthouse in Trenton to discuss expediting Superstorm Sandy matters.
While such cases do indeed involve a daunting array of completely different factual and legal issues, it appears that steps like those taken by the Eastern District's Case Management Order No. 1 are likely to be widely copied in both Superstorm Sandy matters and also other future "CAT" losses.  That is particularly true with respect to mandating a uniform and automatic discovery procedure that involves early initial disclosures by all parties.