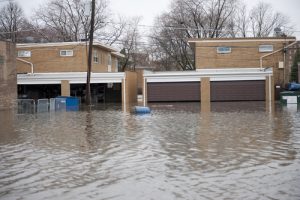 The preemptive effect of the National Flood Insurance Program (NFIP) on overlapping claims asserted by policyholders based on federal and state common law theories of liability is well established. "Numerous courts have held that claims other than those expressly authorized by the [National Flood Insurance Act (NFIA)] are preempted." Slay's Restoration, LLC v. Wright National Flood Insurance Company, Civil Action No. 4:15cv140 (E.D. Va. Jan. 3, 2017). In other words, if additional sums are allegedly owed under a Standard Flood Insurance Policy (SFIP), "the precisely drawn and detailed statutory and regulatory system in place under the NFIA and the SFIP provides the exclusive remedy." Typically, the preemptive impact of the NFIP has been applied to preclude state court actions or state law claims challenging the denial of coverage or the handling of claims under SFIP policies.
In Slay's Restoration, however, the Eastern District of Virginia was called upon to address a unique attempt by a non-policyholder, specifically a flood restoration company retained by the policyholder after a flood, to assert a claim under the federal Racketeer Influenced and Corrupt Organizations (RICO) Act against a Write Your Own (WYO) flood insurer and its adjusters for allegedly conspiring to fraudulently deny legitimate claims. The court rejected the non-policyholder's attempt to fashion a RICO claim for two reasons: (1) lack of standing and (2) the preemptive effect of the NFIP.
The policyholder at issue, City Line Associates, LPs (City Line), owned 200 apartment units in 18 buildings in Newport News, Virginia that experienced flooding on September 9, 2014. Each of the buildings was insured under a separate SFIP issued by Wright National Flood Insurance Company (Wright National) as a WYO carrier. City Line contracted with First Atlantic Restoration, Inc. (First Atlantic) to remediate and repair the damage, and First Atlantic in turn subcontracted the entire scope of work to the plaintiff, Slay's Restoration, LLC (Slay's). City Line made 18 separate claims with Wright National for the costs associated with First Atlantic's and Slay's work on the impacted buildings, and Wright National dispatched an adjusting firm and its consultants to inspect and evaluate the claims. 
Out of the 18 claims, the parties were only able to agree on the covered amount of damages for one building, and even as to that building Wright National and its adjusters contended that Slay's incorrectly performed its work. Wright National partially or completely denied City Line's 17 other claims.
For unknown reasons, Slay's did not seek relief from First Atlantic with whom it had contracted or with City Line for the uncovered portions of its charges. Instead, Slay's filed a direct action against Wright National and its adjusters alleging that they had violated the RICO Act by fraudulently conspiring to deny Slay's legitimate claims for work to be paid from purportedly due and owing NFIP proceeds.
The defendants moved to dismiss Slay's complaint, first arguing that Slay's lacked standing to bring the RICO claim because Slay's could not show that the defendants proximately caused its injury. The defendants contended, and the court agreed, that they were not the proximate cause of Slay's injury because the parties never had a contractual relationship that required the defendants to disburse any NFIP proceeds to Slay's. The court noted that: "If [Slay's], First Atlantic, and City Line thought Defendants were engaged in fraudulent behavior that subsequently resulted in the denial of City Line's claim, City Line, not Plaintiff, should be pursuing this suit against Defendants."
The defendants additionally argued that Slay's was foreclosed from pursuing a RICO claim because its claim falls under the SFIP. Slay's argued in response that such a finding would be unjust because the SFIP does not provide any remedy at all for non-policyholders. But the court again agreed with the defendants, finding that Slay's claim was preempted because NFIP proceeds were at the core of the suit and City Line, the policyholder, had a remedy available to it under the NFIA's remedial provision in 42 U.S.C. § 4072 if it believed that it had been aggrieved by Wright National's partial or complete denials of the subject claims.
The court set forth several grounds for its preemption finding, including: (1) it would be patently inconsistent with the federal government's goal of promoting uniformity to disallow a wide range of tort and federal common law claims arising out of claims handling activities by WYO carriers, only to permit a civil RICO claim to proceed on the same underlying facts, (2) permitting duplicative flood loss claims would have a harmful effect on public finances because the NFIP is a federally subsidized program, (3) the preemptive effect of the NFIP is not limited to state law claims, and (4) civil RICO claims are precluded where the challenged conduct is already covered by a more comprehensive and specialized federal statute.
As such, this case is a reminder that the NFIA provides the exclusive remedy for all claims arising from a WYO carrier's handling or denial of claims under an SFIP, whether those claims are asserted by a policyholder or a non-policyholder, unless there has been a determination that the cause of action at issue is significantly outside the scope of the NFIP arrangement or if it involves agent negligence. Furthermore, the court's analysis regarding standing arguably applies to SFIP claims and non-SFIP claims alike. Therefore, insurers can potentially cite this case to support arguments that non-policyholders lack standing to assert direct claims against them in other contexts as well.