Superstorm Sandy jurisprudence is starting to shed light on some unresolved issues in the effected states.  In El-Ad 250 West LLC v. Zurich American Ins. Co., — N.Y.S.2d —, 2014 WL 2931058 (N.Y.Cty., June 27, 2014), a New York court held last week that a $5 million annual aggregate limit of liability for losses caused by flood capped any recovery for all such loss, without regard to whether it was physical damage to property or a "downstream" financial loss such as delay in completion.  It was a case of first impression in New York.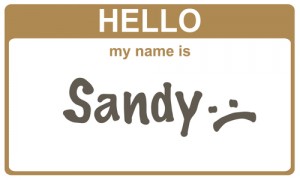 On October 29, 2012, the policyholder, El-Ad 250 West LLC, was converting an 11-story office building into a 12-story luxury condominium complex in lower Manhattan.  Superstorm Sandy damaged the project to the tune of more than $20 million according to the insured.  El-Ad had a builder's risk insurance policy issued by Zurich American Insurance Company.  The contract of insurance had a $115 million overall limit of liability, but delay in completion coverage was sub-limited to $7 million.  In addition, there was a $5 million annual aggregate limit for flood loss, which was defined as follows:
As respects the peril of FLOOD, OCCURRENCE shall mean all losses or damages arising during a continuous condition as defined in the definition of FLOOD.
El-Ad sustained both property damage and delay in completion losses, and it contended that the latter were subject to the contract of insurance's $7 million sub-limit rather than the $5 million annual aggregate for flood.  Zurich disagreed, and the policyholder filed suit in state court in New York County in August of law year as a result.
On July 27, Judge Shirley Werner Kornreich agreed with Zurich, and she granted partial summary judgment to the insurer.  The principal basis for her holding was that flood loss was broadly defined.  The annual aggregate limit for flood applied to "all losses or damages arising during" such an occurrence and did not refer to or mention physical damage.  The court therefore looked to cases from other jurisdictions such as Altru Health Systems v. American Protection Ins. Co., 238 F.3d 961 (8th Cir. 2001), where the Eighth Circuit had held that a $1.5 million dollar sub-limit for flood capped both property damage and business interruption loss from such an event because the policy defined a flood loss as any "losses resulting from any one Flood disaster."
As Judge Kornreich's opinion explained, the broad definition of what kind of loss was subject to the $5 million flood limit meant that "a loss that would not have occurred but for a flood is subject to a $5 million annual aggregate limit, without regard to the type of loss suffered since the expression 'all losses or damages arising during [a flood]' clearly does not exclude non-physical losses."  The court held that the policy language "limit[ed] the amount [Zurich] must pay for all 'loss or damage' caused by the peril of Flood including physical damage and economic Delay in Completion losses to $5 million, and that the policy's flood deductible applies to such payments" as well.